Digital catalogue
Click here to view our catalogue of Contigo travelmugs, water bottles or kids cups.
View online brochure
Buy your bottles

online

Click here to get direct access to our webshop.

Go to webshop
News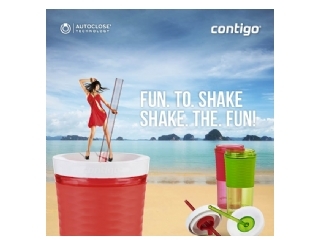 Shake up the summer
A refreshing iced coffee. A self-made smoothie. Or an irresistible milkshake with a nice layer of foam. Contigo's new and innovative 'Shake & Go' tumbler gives you a taste of ...
Go to newssection
Events